新版本为2021

The Geochemist's® Workbench(GWB)是重要的地球化学模拟软件,广泛应用在环境地球化学、油气地球化学以及矿床地球化学等领域。运用计算机模拟众多的复杂地球化学反应过程,通过量化模型来了解沉积成岩和热液变化、开发探明矿床、确定污染物迁移规律、预测矿床和油藏物质演化。目前GWB模拟软件有三个版本,即GWB Essentials、GWB Standard和GWB Professional。

(1)GWB Essentials,即基础地球化学工作台,5个模块,Rxn,Act2,Tact,SpecE8,Gtplot。可以计算溶液地球化学反应平衡、构筑多组分体系相图、计算矿物饱和指数、气体逸度以及模拟吸附和表面配合作用、绘制体系氧化还原、pH、温度和活度等图解。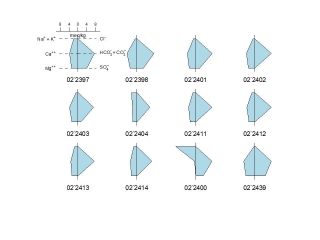 (2)GWB Standard,即标准地球化学工作台,除含有上述Essentials基础工作台相同的工具外,还加上了React模块。可以进行反应路径模拟,矿物溶解/沉淀和氧化还原动力学、计算Debye-Huckel或Pitzer活度系数和进行稳定同位素分馏计算等内容。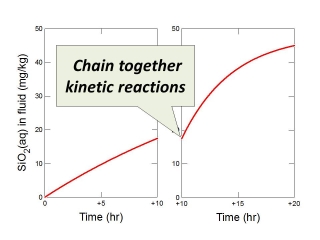 (3)GWB Professional,即地球化学工作台。除含有Essentials和Standard版本的工具外,还具备3个模块X1t,X2t,Xtplot。可以进行空间地球化学反应研究,如一维和二维反应输运模拟。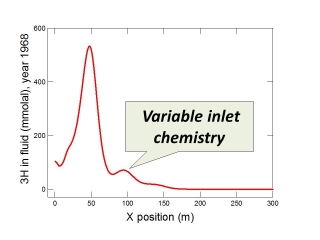 注意:
GWB 2021和GWB 12在Windows 10及Windows8.1和8上运行。
GWB 2021有很多新功能!使用SIT活度系数,从PhreeqC导入热数据集,并利用热数据编辑器耦合和重新耦合氧化还原反应。全新的计算引擎使发布成为表面化学的动力。此外,您还可以开始享受GSS数据集表中的用户方程式,高温Pitzer系数,群集计算以及热数据的输入。
【英文介绍】
GWB Professional

The Geochemist's Workbench® Professional edition is the complete software package. Create spreadsheets and specialty diagrams, trace reaction models, and simulate 1-D and 2-D reactive, bioreactive and colloidal transport.

GWB Pro accounts for equilibrium and kinetic reactions in heterogeneous, dual-porosity media, including simulation of microbial metabolism and growth. Only the professional edition is multithreaded. And only GWB Pro lets you animate your results and create video clips in just moments.

GWB Standard

The Geochemist's Workbench® Standard edition is your choice for spreadsheets, diagrams, and multicomponent reaction modeling. Plot how species distributions change, model water-rock interaction, and simulate fluid mixing.

Integrate kinetic rate laws for mineral dissolution and precipitation, complex association and dissociation, sorption and desorption, redox transformation, and gas transfer. Model microbial metabolism and growth.

GWB Essentials

The Geochemist's Workbench® Essentials edition performs the most common tasks in geochemical modeling. With a few clicks, you can balance reactions, figure equilibrium constants, and make Eh-pH diagrams.

The package features a spreadsheet designed for geochemical analyses. Instantly convert units or figure mineral saturation for all your samples. Create time series and cross plots, and ternary, Piper, or Stiff diagrams. And that's just the beginning.
What's new in GWB 2021?
The Geochemist's Workbench® 2021 is the latest in a series of GWB upgrades dating back to 1991. Subsequent to GWB 12, the GWB is distributed by subscription and features are added continuously.
You won't want to miss out on these must-have features in GWB 2021.

SIT activity coefficients

Next generation TEdit thermo editor does redox

Import thermo datasets from PhreeqC

Low-temperature "Pitzer" activities; FREZCHEM and COLDCHEM databases

Improved time series, time-of-day, and elapsed time plots

Write database reactions your way

Triple-layer surface complesation including electrostatics and supporting datasets

Pose and evaluate equations of arbitrary form in GSS datasheets


CD-MUSIC surface chemistry model, complete with USGS database of surface reactions

High-temperature "Pitzer" databases from THEREDA, LLNL

Cluster computing support for X1t, X2t, and ChemPlugin

Polydentate complexing by Davis-Leckie, Hiemstra-van Riemsdijk, Appelo-Postma, and stoichiometric formalisms

Define surface chemistry using 1-pKa reactions including electrically charded uncomplexed sites


Fewer clicks to accomplish common tasks with streamlined GUI

precise temperature expansions and ranges of validity for log Ks, "Pitzer" and Debye-Hückel terms, surface reaction properties

Set surface site density in units as taken from literature references


Batzle-Wang equation for solution density

Direcy control over species loading

Better rendering across Windows locales worldwide